SOUTH INDIES TEXT & MUSIC PUBLISHING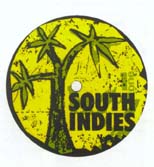 Feel free to make creative use of Bilders songs, but if you want chords, lyrics and tips for playing little-known songs, please contact us. Bil Direen's texts may be quoted freely for research. To release them commercially you'll need to get in touch. Permission or rights for more official or organised enterprises (films, advertising, anthologies, etc) may certainly be had by contacting.
For review copies or samples, again, just ask.
A partial list of publications and publishers