SOUTH INDIES TEXT & MUSIC PUBLISHING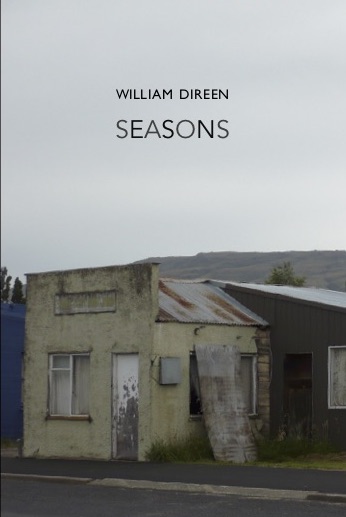 Seasons Cover FRONT LOW RESOLUTION.jpg
Seasons Cover FRONT HIGH RESOLUTION.jpg
ISBN 978-19911671-0-1
First purchaser redeems download code at
https://southindies1.bandcamp.com/yum
See also companion volume Stream Light
The apparent poetry diary Seasons spans a year on a strath an hour's drive from Dunedin in Otago, New Zealand.
It is in three parts and runs from late summer, for five seasons, till the following autumn. An extract in-progress appeared in the NZ magazine Landfall in 2016.
"Seasons is a realistic account of both the land and a community and its mores. In its measured stanzas, it carries the commendable weight of things closely observed." Nicholas Reid, NZ Listener, June 4, 2022.

"A poem diary that in effect is a successful, coherent book-length poem, Season commands attention the whole way through. The level of perception throughout is of an equal high quality." Tony Beyer, Scoop Review of Books. May 28, 2022. https://books.scoop.co.nz/2022/05/28/verses-that-think/
"[Direen] understands how to play with sound, far beyond what most people are used to." Jazmine Bell, Be Yourself, 7 June, 2022
"In his observations of Nature and himself he is clear-eyed and not seduced by notions of romantic seclusion in the small town of fifty roofs. Direen is no recluse, his pages pepper in encounters with neighbours, tradespeople and locals embedded in the small community." Graham Reid, Elsewhere travel and writing. June 2, 2022
It is published by South Indies Text and Music Publishing, who offer each purchaser of the book a free 'audiobook' download of the poem with music accompaniments by Steve Cournane (percussion), William Henry Meung (guitars) and Bill Direen (with midi-piano as transcribed by Jack Hooker). To receive the audio book, customers need to buy the printed book and then enter their unique code into the box at https://southindies1.bandcamp.com/yum
Retail outlets:
Auckland: Flying Out, 80 Pitt St, Auckland 1010. In stock. (and see below for mail order from Flying Out)
Wellington: Unity Books, 57 Willis St, Wellington 1011.
Nelson: Volume Bookshop, 15 Church St Nelson 7010. In stock.
Christchurch: Scorpio Books, 120 Hereford Street, BNZ Centre, Christchurch 8011. In stock.
Dunedin: UBS Otago, HD Skinner Annex, Otago Museum Reserve, Dunedin 9016. In stock.
Pea Sea Art Gallery: 6 George Street, Port Chalmers 9023/
For MAIL ORDER in NZ (other products available, eg Memory of Others OST with download of the documentary by Simon Ogston), go to music's friend Flying Out.

For MAIL ORDER in USA go to

Nebraska's vinyl lovers: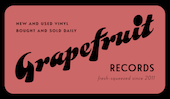 For orders please contact us.