SOUTH INDIES TEXT & MUSIC PUBLISHING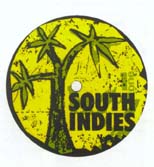 Partial list of Bill Direen's texts
Many texts may be downloaded for free by following the links below. Texts might be used for plot sourcing (screenplays), single volume editions, inclusion in anthologies, sound recordings, radio readings and all varieties of internet publication. Whether a lease is exclusive or not, its duration and terms are negotiable. But please contact us first.
Seasons is a poem spanning a year on the Strath Taieri Plain in Otago, NZ.
Enclosures 3 and Enclosures 4 are further collections in the series Enclosures, comprising fiction, diary and experimental prose. The 'enclosures' are set in isolated bio- or necro-spheres real or unreal. They may be fiction, diary, experimental prose or chapters in a self-shaping "knovel" Stoat.
The enclosures are sections, often cross-sections of writing. Enclosures 3 is made up of travel diary in the south of France, a crime story told in unpunctuated prose, a patient diary kept during a difficult 48 week treatment and an experimental essay on the word 'tattoo'.
Chrysanthemum Storm (2017) [vinyl]. Lyric sheets offered with purchase of twelve songs.
Enclosures 2 contains autobiography, poetry, utopian vision and a story about the creation of an album of music in an underground bunker.
Versions Translations contains translations, versions and responses to a number of public domain European short poems dating from ancient Greece to the beginning of the 20th century.
Utopia Rag is a revised edition of a 2002 novel. It is set in New Zealand locations Lumsden, Christchurch and the West Coast of South Island.
The Ballad of Rue Belliard is a comic novel that uses considerable language experimentation. Set in contemporary Paris, the story revolves around characters living on the northern edge of the 18th arrondissement. 2013.
Wormwood is a short novel about a refugee in Berlin (a love affair, an underworld crime syndicate). First published 1997; re-released 2012.
Tourtagebuch is a German translation of a diary kept during a tour (of Germany). Published 2012. ISBN 979-10-91280-00-6. The English original has not yet been published. The translation is © Arno Loeffler.
Fallen to a Field is a performance poem. It was recorded in live collaboration with a NZ pianist (Jonathan Crayford) at the NZ Embassy, Paris, in 2010. Full text of the poem and a quality recording are available. Archived in Percutio 2011, Paris.
Devonport, A Diary Impressions of Devonport, Auckland, during the tenure of a University of Auckland Fellowship at the Michael King Writers Centre in 2010-11. Published as Signalmans House Series Nº.1, Holloway Press, University of Auckland) ISBN 978-0-9864618-0-4.
L is a short novel set in a New Zealand reshaped after geological upheavals. It was published in an anthology of NZ speculative fiction in 2010. A Foreign Country. (Random Static. Anna Caro & Juliet Buchanan, editors). ISBN 978-0-473-16916-9. Rights are now available.
Enclosures (1) is a novel in five parts. It is made up of four separate stories plus a sequence of personal diary entries. It was published in 2008. The separate stories may be read (and published) separately.
Song of the Brakeman is an apocalyptic science fiction novel in four parts. It offers a vision of a future (americanised) New Zealand, in which Auckland is the capital of a South Pacific devastated by geological upheavals.
Jules tells the tale of 24 hours inside the head of an English-born art historian whose special subject is the depiction of illness in Rennaissance art. When he loses his way the story moves from the Paris known to tourists to settings in the seamier subculture of the City of Light.
The History and Mythology of Onaevia is an invented history of an imaginary land, taking as its lead such masterpieces as Swift's Gulliver's Travels and More's Utopia. It is the first story of an SF sequence that includes Song of the Brakeman, L, and the two parts of Enclosures 'Jonah', and 'The Stadium'.
Nusquama is a single novel made up of two novellas and a number of character sketches. The first novella tells the comic adventures of a hardly-successful New Zealand pop band in the early 1980s. The second novella is told from the point of view of the (now grown) daughter of one of the members of that band.
Smaller items, poetry, stories and novellas have been published in literary journals, Landfall, NZ Listener, Takahe, Deep South, Temporel, Percutio, ISSN 1953-1427, a trans-cultural literary annual (poetry, fiction extracts, translations & versions, essays, reviews and history), and the peer-review brief.
Late additions: Princess, 18 Autobiographical Extracts, Jones, Coma, Izzie, Stadium.