home use songs fiction contact
SOUTH INDIES TEXT & MUSIC PUBLISHING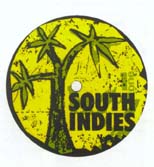 << cut >>
vinyl, 2018. South Indies, Zelle, Powertool
digital download
Album: "cut"
Artist: Bill Direen / Bilders
Studio: Volt Dunedin + integrated multi-tracks.
Engineer/Producer: Brendan Hoffman/Geoff Columbus
Completion date: May 1994
Label: Zelle Records

Bill Direen has been described as 'kind of a kiwi Alex Chilton if you will' (Mike Ric), a 'barbed intellect' (Chris Knox), 'a student of quirky pop topography and an 'insightful muso of words, tones, texture and attitude' (Fred Mills, THE BOB). In 1994, he had been playing around New Zealand for a few years since his last music release (NYC, 1989), working up new material using different bands at licensed clubs and theatres. His bolthole mainstay at this time was drummer Derek Champion, who also worked on an aborted music-theatre show with Direen. Peter Jefferies (Cake Kitchen) acting as talent scout for fledgling label imd brought the two of them to Dunedin for gigs and set up recording with Brendan Hoffman. Bill slept on the floor of the studio, a habit from his theatre days, and different guests dropped by to add their genre of Dunedin brilliance to the Direen/Champion grooves.
So the album features guests like Alistair Galbraith (Wreck Small Speakers on Expensive Stereos), Stephen Kilroy (…), Kiri Winders (My Deviant Daughter) and Rob Thorne (…), while Peter Gutteridge gave advice on how to drive items from his private collection of keyboards. Brendan Hoffman mixed and integrated five recordings made at Bill's home studio, plus a live recording serendipitously recorded by ace kiwi soundman Terry King (R.I.P.) at a Rock Festival. Guests at that festival gig were saxophonist Steve Wolf, who had been gigging with Bilders on and off, and Victoria Singh likewise. Hoffman engineered and mastered the album while Bill and Derek took off for a whistle stop tour of the USA, taking in San Francisco, Chicago and New York City.

CRITICAL RESPONSE TO CUT
"Bizarre juxtapositions of reality and nightmare gives off a sense of lucid, unrelenting hallucination". "A mix of jerky intensity and perverse wordplay with more traditional pop timing and musicianship". In Fashion, cogent social observations are wedded to jagged riffs of crawling, grungy blues and vocals rendered in a dirty growl. Worry, a glacial swirl of delicate, reedy keyboard lines and the fragile piping of a tin whistle offer the palatial, deceptively romantic setting for a story of amorous neglect and loveless sex. Most interestingly, on Poke (a revved-up pop song reminiscent of the Rascals 'Good Love'), conventional rock instrumentation is supplemted by a fuzz-pedalled guitar that buzzes away like a dull bit burrowing into steel. (Phil Pegg, PUNCTURE).
"Electric celeste, garage fuzz, carousel organ, zonked-out flute, surf riffs or Thinking Fellas guitar, cutting through a tune like a butcher's cleaver" (Jud Cost, MAGNET).
"While Cut, perhaps Direen's finest work yet, is adventurous with structure, instrumental textures and weird-voiced over-dubbed harmonay, there are simply terrific songs at the core. Direen is a sharp-witted and skilled writer of crafty and finely-crafted songs on a par with masters like Chris Kox and Mayo Thompson" (David Newgarden CMJ)
"Eclectic, endearing pop ditties that get under your skin. (Fred Mills, OPTION).

SIDE ONE
1 One Body
2 Snake (Drive Drive)
3 Nil Nil
4 Fashion
5 Sheets of Ice
6 Repossessed
7 Worry
8 Swing in Yr Tree
9 Prag
10 Say
SIDE TWO
1 Lookin' Up
2. Famous Smile
3 c.b.a.z.y.
4 Let it Go (Cut)
5 Poke
6 Paint-Fume
7 Glory
8 Close-Up
9 Seaweed
10 Do You
11 Repossessed (live reprise)
TECHNICAL INFO
Engineered/produced by: Brendan Hoffman at Volt Studio, Central Dunedin, 1994 on Tascam desk except A7, A9, B3, B7 & B10 at Bill's home (TEAC 4430S, Martinborough), and B11 at Mountain Rock Festival February 1994 (soundman: Terry King).
Bill Direen: guitars, vocals, keys, accordion, various.
Derek Champion: drums, Duplex waste basket, temple block.
Brendan Hoffman: bass on Poke, Tessla Coil (12,000V) on Paint Fume, bullwhip on Worry, feedback on Looking Up. Alistair Galbraith violin on Repossessed (studio).
Steve Wolf: saxophone Repossessed (live reprise).
Kiri Winders: backing vocals on many songs.
Victoria Singh: flute and pitch shifter vocals on Repossessed (live reprise).
Rob Thorne: rhythm guitar Nil Nil.
Stephen Kilroy: electric piano Close Up.
Kind usage Peter Gutteridge Farfisa VIP 370, Roland Bee Baa, Ibanez KP777.
Special Thanks: Geoff Columbus, Peter Jefferies, Sharon Mackenzie (San Francisco), Lee, Verlaines, Andrew Swarm-Dickson, Jason Kerr, Andy Ellis & volks at the Empire.
Brendan Hoffman post-produced and mastered all songs recorded at Volt and mixed-mastered 4-track stuff (A7, A9, B3, B7, B10) recorded at Martinborough.
Terry King recorded Repossessed live at Mountain Rock Festival which ended in chaos.
Forbes Williams added final touches to all January 2018.
Cover art: newly scanned and approved art cut by NZ artist Ronnie van Hout.
Duo photo: Victoria Singh
Tour photos by Mary Direen.
Thirsty flyer by Jon Arnold.
Performance photos by Grant McDougall.
All songs © Bill Direen. Copyright managed by South Indies Music. southindies.neocities.org
LINK TO HIGH RESOLUTION PHOTOS
HIREZZ
BillDireenCUTcover HIREZZ.jpg
BillDireenRasputins1994 HIREZZ.jpg
BillDireen1993 HIREZZ.jpg
BillDireenDerekChampion1994 HIREZZ.jpg

LOREZZ
BillDireenRasputins1994 LOWREZZ.jpg
BillDireenDerekChampion1994 LOWREZZ.jpg
BillDireenDerekChampion1993 LOW REZZ.jpg
Bilders CUT LP LOW REZZ.jpg
CONTACTS
ZELLE RECORDS, Holochergasse 47/15, 1150 Wien, Austria, +43 699 17294114,
Email
Websites for vinyl orders.
http://www.zellerecords.wordpress.com
https://powertoolrecordsdotnet.wordpress.com
All songs Bill Direen. South Indies Music.