home use songs fiction contact
SOUTH INDIES TEXT & MUSIC PUBLISHING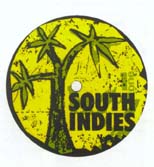 << Chrysanthemum Storm >>
vinyl, 2017. South Indies, Zelle, Powertool
Album: "Chrysanthemum Storm "
Artist: Bill Direen / Bilders
Studio: Gravel Road + integrated multi-tracks.
Engineer/Producer: Brett Cross
Completion date: February 2008
Label: Zelle Records

ZR010 – LP – RELEASE DATE 5 AUGUST 2017
Bill Direen has worked with musicians, writers and actors since the late '70s. To the list of his songs, theatre-music collaborations and records, one might add a bibliography of printed stories and poetry. But it is for his music that Bill is best known.
It was winter in Dunedin. A snow storm hit as Bill Direen was driving home, spreading huge white Chrysanthemums across his windscreen. Song after song followed about local people, stories and events – a photographer, an oceanographer, a night nurse who follows local bands, a guy who installs heat pumps, the waiting time on telephones (Try Again in Ten Minutes); and more serious issues like anti-immigration sentiment (The Story of Baden), or the mistaken belief that criminality is genetic (Criminal Minds).
The band practised for a week in Auckland and hit the studio before embarking on a national tour. However, the high resolution master was never released on vinyl as intended, and seven years later it is now a reality thanks to Zelle Records, Powertool Records and South Indies. Each album has a poster-sized insert of lyrics and photos.
The Chrysanthemum Storm band of 2008 has moved on to become parents, teachers, record company honchoes and live venue managers. Andrew McCully (piano/organs) teaches music at Cockle Bay School. Andrew Maitai (drums) runs a record shop and the venue UFO in New Lynn. Brett Cross (bass) is bringing up a child and making books. Bill is still on the road, playing with various lineups in 2017 from Dunedin to Auckland—a feature-length film about his music premieres in the 2017 NZ International Film Festival.
Chrysanthemum Storm tracklist


Bill Direen – vocals and guitar, Brett Cross – bass, Andrew Maitai – drums, Andrew McCully – piano/organ
Media Pack: Streaming: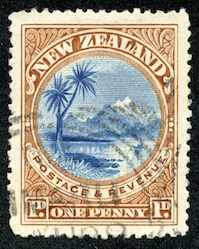 https://southindies.neocities.org/html/C-Storm-media-pack.html https://zellerecords.bandcamp.com/album/bill-direen-bilders-chrysanthemum-storm-vinyl

SIDE ONE
1 Nobody's Fault
2 Criminal Minds
3 Rosko
4 Lee Anne
5 Chrysanthemum Storm
6 Losers Weepers
SIDE TWO
1 Marie
2. The Photographer & the Oceanographer
3 A Lotta Good Reasons to Smile
4 Rose in the Rain Song
5 Try Again
6 The Story of Baden

Engineered/Produced by: Brett Cross & Bill Direen.
All tracks recorded by Cross at Gravel Road.
Cover art: Cerian Wagstaff
All songs Bill Direen. South Indies Music.